1 tag
1 tag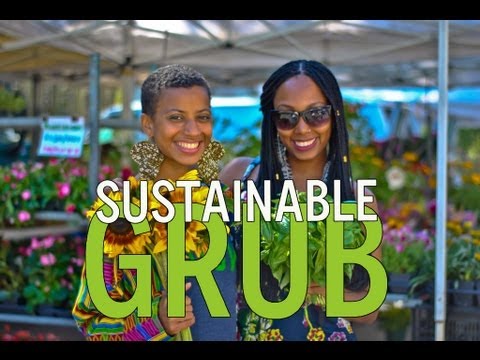 1 tag
1 tag
God is REAL
I think that once people truly realize God is real, your whole perspective changes. I know that people believe in God but do you REALLY? There is something missing with many Christians today. I say that because I talk to many believers who admire my walk with God and ask me about it, and it might sound weird but I think many Christians acknowledge God in their minds but they don't allow that...
1 tag
1 tag
"We have two nature's as mankind, one is for evil, and one is for good...."
– Dezi Quotes
2 tags
Excel in What You Do
Do you see a man who excels in his work? He will stand before kings; He will not stand before unknown men.Proverbs 22:29 (NKJV) How is success measured? I believe that the heart of success is when you know you have reached your full potential and you've done everything that you can to excel in your work, whether that be teaching, skating, or singing. For me, its dance. I know that if I want...
1 tag
The Dividends of Humility
Ladies and Gentlemen (don't mean to leave out the guys), many of us don't see the benefit of humility or meekness, until we run across someone who runs over us with their pride and selfishness. You see, I recently ran across a friend who had just stopped talking to me period, seemingly out of the blue. Mind you, we live in the same city. Then, by happenstance I managed to run into...
1 tag
1 tag
Paying It Forward →
in many big cities across the country small businesses are participating in a "suspended meals" charity that allows customers to pay in advance for a meal (or cup of coffee) that someone who cannot afford might ask for. Sweet or what?! Jesus said, It is better to give than to receive.
1 tag
1 tag
http://www.acfitnessforwomen.com →
HUGE Thanks to AC Fitness for Women in Columbus, GA for allowing Virtuous Daughters to place a donation bucket at their gym, this will help us reach even more young ladies in the community!
1 tag
1 tag
Further in the Journey
So here I am taking a moment to write down some of my thoughts about the last month or so. Truly God has blessed me in amazing ways…I finally got my car fixed and it cost much less than estimated (where they do that at!??) and God is taking me on this natural journey. For those who may not know, I recently cut off the remaining relaxed ends to become fully natural. I am enjoying my...
"'Why are you in despair, O my soul? And why have you become disturbed within me?..."
– Psalm 42:5
6 tags
Some Words of Wisdom
Something that my mother always told us and that means more to me today than it ever did is: "Where there is a will, there is a way." It means that if we are determined to acheive something there is nothing that can stop us. No interference, no delays, no obstacles, no "haters", no devil in hell…perioid. It does not mean that we have all power and we...
1 tag
Ok so "New Year, New You" right? Tip #1
Its a new year and I know many people want to lose that weight and they ask me about my own "dieting" habits. Today, I got several compliments on my skirt and I realized I've had this particular skirt for about 10 years. Its more than me just being "naturally thin" (or the fact I treat my clothes as good as a department store) if I ate the way most people do, as I...
1 tag
Help Virtuous Daughers While Shopping! →
6 tags
"New Years Prayer 2013: Father, yet another year is upon us. Father I want to..."
– Prayer for 2013 Desiree
6 tags
Dealing with Disappointment
I know it has been far too long since my last blog.  I recently failed an examination that cost me upward of $260. This is what brings my pen to paper (or fingers to keyboard) :-). We all want hope and change. And I was hoping that getting my license would bring the change I needed to alleviate some of the distress financially and professionaly. I am currently in a position that does not satisfy...
3 tags
"Failure does not determine success"
– Dezi Quote
3 tags
The Call Deeper
I am always impressed with God's patience with me. For many years I have been serving God. Sometimes I am right where I need to be, sometimes I get myself ahead of God, and then other times I am way behind! It is so funny to think that God is waiting on me, when I have been wasting months at a time thinking I was waiting on Him. I think that is why Jesus tells us to take up our crosses...
1 tag
Anonymous asked: Good stuff. Thank God for you and all the gifts He has blessed you with.
Pastor T at www.bencouraged.net
1 tag
1 tag
There is a purpose...a reason →
This is reposted from my "partner in crime's" blog site. She wrote a excellant article for older singles. She and I are very different but God had us connect once and I appreciate her site!
7 tags
Benefits of Marriage →
4 tags
Waiting in Expectation
"WAITING" BY CHRIS DELLORCO I like this picture. There is something so serene about it. Here is a women who is prepared. She is dressed beautifully in expectation. But she is not sitting on her laurels. She is standing. STANDING! This picture is so prophetic. I pray that it speaks to the spiritual heart that looks upon it. The field is ripe for harvest! Many might see the dark...
I'm Now on Pinterest!
7 tags
3 tags
True Beauty Attracts
Here lately I have really been amazed at the attention I get for no apparent reason. Now this is no boast. It was only later in life that I would know what it was like to be thought of as pretty. For much of my childhood I battled with having kinky, short hair, and crooked teeth. To make matter worse I needed to wear thick glasses all the time. So in short, I wasn't the popular girl in...
""Yours, LORD, is the greatness and the power and the glory and the majesty and..."
– Dezi Quotes
The Love Relaionship with Christ: Living our Truth
I am continuing to accept who I am, and walk with God as I am. To clarify I am not talking about some behavior or sinful nature that I choose to participate in and declare that "God accepts" there are plenty of wicked men doing that already. When I say "as I am" what I AM talking about is allowing God to be the God of every part of me and every part of my life, even the...
Another Look at Proverbs 31 →
1 tag
"When I was younger I was treated horribly for being different and for a..."
– Dezi Quotes
Why Do We Chase Relationships? Part 3
For me, I never dated in high school. I never developed that bad adolescent habit of experimenting, settling, and seeking. We tell our selves we are experimenting and "growing up" by "experiencing" the opposite sex through "dating." Adults are even telling us this is good. And we even settle for guys who are conveniently available or ones we don't really know too well because we don't want to be...
Why Do We Chase Relationships? Part 2
So where we left of last time, I described the situation that many men and women find themselves in when chasing relationships. Even men chase after relationships and I have to say that I was surprised by how many men I know find themselves being used by women. Some have even given up jobs and were left homeless due to chasing after a relationship. Honestly, when I was younger I truly didn't...
Why Do We Chase Relationships?
Its all around me and I deal with it at work so I couldn't help but bring this discussion to His Daughters. I work at an Inpatient Rehab Program where residents stay for 6 months and they are not allowed to fraternize or engage in romantic relationships while in the program. Part of the 12-step Tradition is to wait a year before getting into a relationship. Many of the residents struggle...
9 tags
Great meeting today about "Love"
Virtuous Daughters Meeting - 4/7/2012 Love- True Love vs. False Love What is Love, what does it look like? ·         It is a word that gets thrown around a lot but what are we really supposed to be doing in love? ·         I Corinthians 13:4-7 ·         Verse 6: rejoices not in iniquity, but rejoices in the truth. Many people use "love" to justify wrong doing. For example, if a young lady...
The Church of Jesus Christ and the Poor
How many people in your own church are obviously not wealthy and seem to be of lower or working class? How can you tell? 1.       What kind of car do they drive? Has the car been in bad condition for a long time? 2.       What sort of clothing do they wear to church? Does it look pieced together? Are they always wearing the same coat or pair of heels? Do their children look well kept? Do their...
1 tag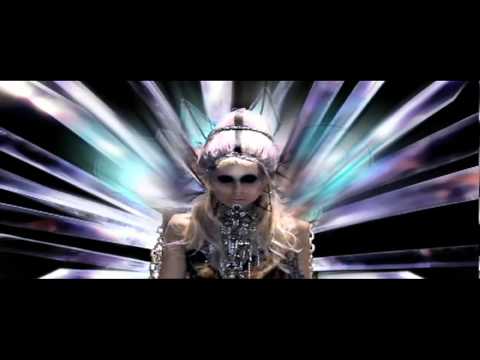 1 tag
Who is Responsible for the Poor?
I was recently asked by someone, who's at fault for poverty? They asked me this because I work with the poor and the homeless everyday and have been doing so for almost 3 years now. I asked myself: What causes poverty? That is a complex question with many complex answers. Poverty is caused by happenstance of birth and latitude (i.e. famine, oppressive governments, poor parents, civil war,...
2 tags
Watch
BE CAREFUL WHO YOU ADMIRE Please watch and take notes. This is an excellent dissertation on the idolatry of the celebrity. Learn from it and repent. Love you all!
2 tags
"If you're a billionaire, I don't blame you, I JUST WANNA BE YOUR..."
– Dezi Quote
I have a twitter too! It focuses on health topics. →
6 tags
A New Season, a New Day
2012 is here! Another year is at the start and everyone is watching and waiting to see what happens…I'M NOT! No more watching and waiting for me,  I am in pursuit! Pursuit of a goal, pursuit of a dream, pursuit of a calling! Destiny does not wait on us, so why wait on destiny? Prepartion is defined as: : the action or process of making something ready for use or service or of getting...
3 tags
Finding the Meaning of YOUR Life
I've been thinking a lot about the meaning of my life and all the events of my life. GOD created me for some reason. I'm starting to chill and lay back with GOD. I've learned to stop worrying about what others think and just worry about Desiree because it is me and only me that going to be with me when I stand before the Judgment seat of Christ. I want to be spiritual but not religious. I recently...